Find original post here
The appetite to explore Cuba as an American maybe akin to something like wanting a forbidden fruit, at least that's the classic trope. But Americans have been traveling to the island for years now, even before Trump's recent announcement and Obama's relaxed relations in 2015.
As more and more people travel to the island, the same old cautionary tales of the confusing logistics of traveling to Cuba seem exaggerated. In fact, traveling to Cuba is simple, and it's happening more and more often.
Just think about it, over 500,000 Americans will travel to Cuba this year. American Airlines, Delta, JetBlue and Southwest are among many airlines that operate daily flights to Cuba.
Traveling to Cuba is easy. Here's what you should know when planning your trip.
First thing's first: Book a flight.
Regularly scheduled flights between the United States and Cuba happen on a daily basis. Getting yourself on one of those planes is simple. Just book a flight online. Some airlines that have flights to Cuba include Delta, JetBlue, American Airlines and Southwest.
If you bring luggage, just know, charges will apply if they exceed 50 pounds. Flights from the U.S. travel to Cuban cities like Havana, Santa Clara, Camagüey, Cienfuegos and Holguín. They should cost between $70-$180 dollars one way depending on when you choose to go.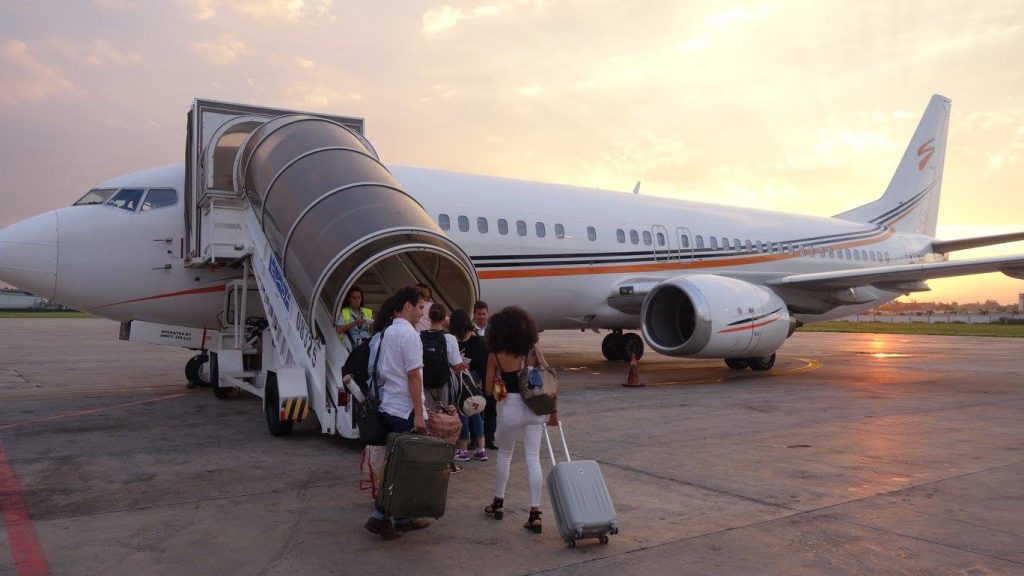 Papers and Documents – OFAC and Visa
Which leads to the next step, "all that paperwork," which really just consists of two documents, both of which can be handled at the airport before departure. First, you must categorize your trip, since only "authorized travel" is permitted by the U.S. Here are the options the federal government gives you:
Any type of support for the Cuban people
Family visits to any relatives in Cuba
Public performances, clinics, workshops, athletic and other competitions, and exhibitions in Cuba
Religious activities in Cuba
Humanitarian projects in Cuba
Professional research and professional meetings in Cuba
Educational activities in Cuba for Universities (think study abroad)
Journalistic activities in Cuba
Activities in Cuba by private foundations, or research or educational institutes
Exportation, importation, or transmission of information technologies or materials
Certain authorized export transactions including agricultural and medical products, and tools, equipment and construction supplies for private use
Official business of the US government, foreign governments, and certain intergovernmental organizations
Some travel-friendly options include: Family visits; support for the Cuban people; religious activities; professional research and professional meetings; and public performances.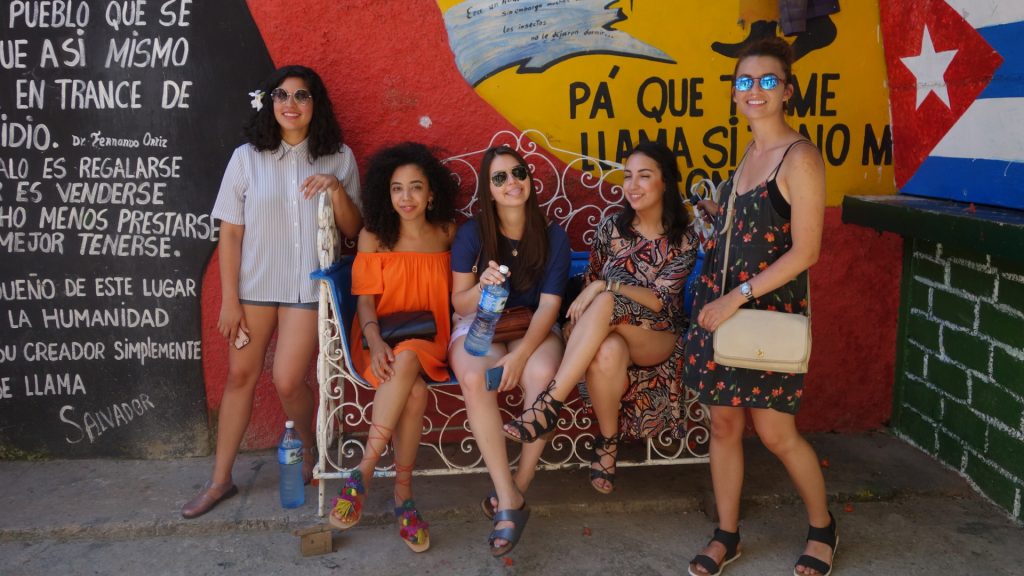 So, if If you're staying at a "casa particular" and eating at "paladars" that counts as "support of the Cuban people, if you plan an itinerary including church visits, you can check off "religious activities." Or if you plan on seeing ballet, live music or participating in community performances, check off "public performances."
Next, you need your Visa. The Cuban government welcomes you as a tourist, but the card will cost around $50-$100. Keep an eye out with your airline service, sometimes this is already included in the processing fee. Or you can buy them online. That, or an airline will allow you to purchase your tourist card with them. Just in case, it always helps to call and ask.
When filling out the tourist card make sure you don't cross anything out, because if you damage your original card you'll have to buy a new one. Also, keep it in a secure place, somewhere all your other valuable documents are. You'll need it for your flight back, too.
What to do if you were born in Cuba
If you immigrated to the U.S. before 1971, and you're a U.S. Citizen, you'll need a H11 Visa, which you can apply for at a travel company like OnCuba Travel, Marazul or Cuba Travel Services or with the Cuban Consulate.
If you're a Cuban born U.S. Citizen, who immigrated after 1971, you'll need a Cuban passport while in Cuba and a U.S. passport in the U.S. This is called dual citizenship, and many other countries require this as well, like India, Norway, China and the Netherlands (among others.) Cuban passport renewals are quite expensive ($400+) and can take 6+ months to process, so plan in well in advance. We recommend working with a travel company like OnCuba Travel, Marazul or Cuba Travel Services to help you through the process, but this can also be done at the Cuban Consulate.
What to do if you have Cuban-born parents
If you were born in America, you are an American. There are lots of rumors out there, but they're false.
If you were born in America you are a U.S. citizen anywhere you go.
Upon arriving in Cuba
In Cuba you won't be able to use credit or debit cards from U.S. banks. Make sure to take out money beforehand, and exchange it for the Cuban currency at the airport. There are currency exchange stores in Cuba, where you can do this as well.
Cuba has two currencies, the CUP, which is the peso that most Cubans earn and use, and the CUC, which is what tourists are given. The CUC has a purchasing power of 20-25x the CUP, and is the only currency accepted in many places like Casa Particulares and Paladars.
Another heads up, there will be about a 10 percent fee when you exchange American currency, if you want to get more "bang for your buck," exchange your currency to Canadian dollars or Euros first, you'll save 10 percent on fees, and make sure more of the money you spend in Cuba is getting into the hands of Cuban people.
Before arrival you can book a casa particular through a site like AirBnB. Casa particulars are like bed and breakfasts where Cuban citizens rent out rooms in their homes. They come with air conditioning, home cooked meals and if you're so lucky maybe even a domino game and a mojito. Now as far as getting around, you could hire a private car or use Cuba's taxis. If you're brave you can take an almendrone or the bus too, but I wouldn't recommend it, they tend to get crowded.
Ready. Set. Travel.
Now, you too, can pose against El Malecon and take pictures of the bustling alleys in Habana Vieja before "it changes." And, yes, Cuba is changing. Last year alone, more than 500,000 small business owners had their own private enterprise in Cuba. And U.S. tourism has been growing by 60 percent a year.
The Cuban people are excited about the progress, and by traveling to Cuba now, you can help kindle the excitement by taking part of the change.
So please don't be hesitant. Book a flight, if your heart desires, and see the island for yourself.CUBACUBAONEHERITAGEREUNIONTRAVEL
---
Reporter at GrowthSpotter. Freelance journalist @WLRN and @trdMiami. FIU alum. Millennial – send goji berries into my dropbox please. She traveled to Cuba with CubaOne in June of 2016.