And there's a lot we can learn from their health care system.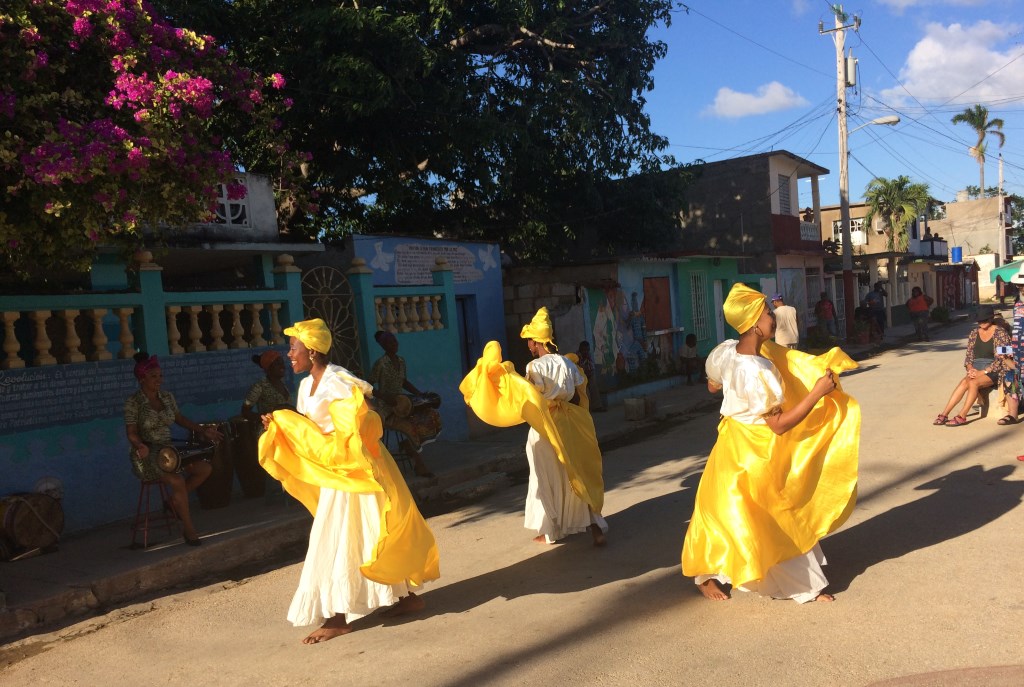 From the ubiquitous Harley T-shirts (mixed with many others from Brazil and a few proclaiming "Russia"), to the Johnson Controls thermostat in our hotel room, it is clear that Cuba is open and welcoming to the world – and especially people from the U.S.
Indeed, American visitors remark on the warm reception they receive from the Cuban people, a very friendly lot to begin with. But we are still rather "special" in Cuba, not the least because the White House has issued new restrictions and warnings to prevent average people from both nations to get to know each other. After some 50 years of restrictions, we thought we might be getting over that by now. Not quite yet, it seems.
My wife and I, both lawyers from Milwaukee, visited Cuba in early December, 2017. Our goal was professional research, especially on the right to healthcare. We attended a conference of MEDICC.org, which has for 20 years worked to increase medical exchanges between Cuba and the U.S. Because of our contrasting approaches, there is much that we can both learn and share.
The setting was Varadero, a thin peninsula that juts off of Cuba's northern coast (think "Door County") 90 miles east of Havana. The DuPonts thought it had the best beach in the world, and took it over. Since the 1959 revolution it has become a site for tourists from everywhere but the U.S. (U.S. law still says it is illegal to go to Cuba for "tourism"), and for conferences that are legal for U.S. people.
We visited two cities as well: Cardenas, with horse-drawn carriages that are fascinating, but not just for show; and Matanzas, where there is a vibrant artistic scene, including a sculpture workshop with a UNESCO-recognized artist and a unique publishing house, Ediciones Vigía. Ediciones publishes titles from around the world in limited hand made and illustrated editions solely out of recycled materials such as corrugated cardboard. Its works are in the finest world libraries and museums, including the UWM Library Special Collections. The Redline Gallery exhibited their work three years ago.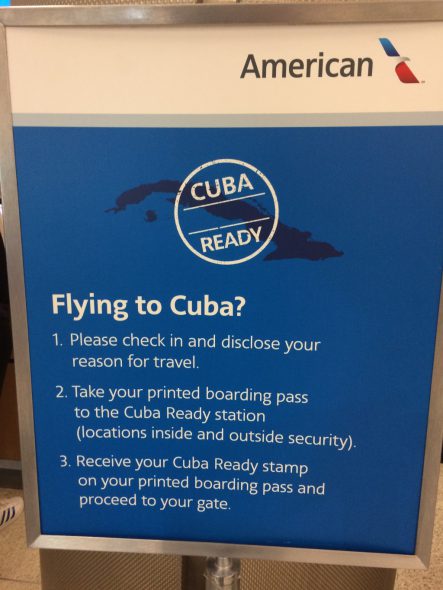 As a lawyer who has handled Cuba travel cases over the years, I was interested in the experiences and impressions of the other U.S. visitors. They had come, despite cancellations by many other groups due to: 1) reports of "sonic attacks" on U.S. diplomats that the White House used to sharply curtail the U.S. and Cuban embassies, and stop the issuing of visas tor Cubans to visit the U.S.; 2) Hurricane Irma which spent much of its Category 5 force pounding Cuba before visiting the U.S.; and 3) the November 9th tightening of U.S. government restrictions on our right to travel. None of this seemed to deter our group, nor lead to any regrets.
There were 80 experts and practitioners from throughout the U.S., typified by the first fellow travelers we met: two younger women from Fort Worth, TX, both focused on infant and maternal health, including in a program that seems much needed in Milwaukee (they were already aware of our situation, as we have rates of infant death far higher than in Cuba).
On the Cuban side, we heard from pioneers of the Revolution's program to introduce medical services for millions of rural citizens. Though Cuba had only one medical school in 1959, and 90 percent of its faculty left soon after, Cuba subsequently became a powerhouse for medical care in the developing world. United Nations Secretary General Ban Ki-moon hailed its system of preventive medicine as "a model for many countries" and it has been studied by public health officials from both developed and developing nations. It has achieved life expectancy equal to the U.S. at barely 10 percent of the cost — despite limited access to advanced equipment (hear that, G. E. Medical?).
Like all aspects of the Cuban economy, healthcare is severely affected by an extraterritorial system of economic sanctions which our government euphemistically calls an embargo, but admits "is the most comprehensive set of American sanctions ever imposed upon a country." And it is the longest lasting: 55 years, and counting.
While daily life is difficult, with decaying as well as some beautifully restored buildings, and an inadequate public transit system, Cuba takes pride in its unparalleled medical internationalism. If a major disaster strikes, from earthquakes in Pakistan, Haiti or Mexico; Ebola in West Africa; mudslides in Central America; or Caribbean hurricanes, Cuba sends more doctors than the U.S. or the World Health Organization, and they stay the longest. With twice the population of Wisconsin, under-resourced Cuba has 27,000 doctors and medical professionals serving abroad at any one time. (Wisconsin's total number of doctors is less than 15,000.) Its offers to assist Puerto Rico this year (as it did the rest of the Caribbean), and New Orleans after Hurricane Katrina in 2005, were rebuffed – though U.S. Secty. of State John Kerry praised its more than 400 doctors who risked their own lives to help stem the Ebola epidemic. We heard from doctors who served, including the architect of this program (who also supervised the successful recovery of the one Cuban M.D. who had been infected by Ebola in Africa).
Cuban doctors on these missions often served villages that had never seen a doctor before, and Cuba wanted to see these nations become self-sufficient. Cuba transformed a navy base into the world's largest medical school, offering free tuition to those who pledge to return to underserved communities in their homelands. Some 100 U.S. medical students there include two Wisconsinites, one from Sherman Park.

Arnold Perkins, board member of MEDICC, and formerly the director of the Alameda County Public Health Department from 1994 through 2006, with a Cuban translator. Photo by Sandra Edhlund.
Wisconsin's medical ties to Cuban medicine go deeper. Canadian national TV featured a West Bend man traveling to Cuba through Toronto to get life saving treatment and medicine for advanced lung cancer, despite U.S. restrictions. "I decided I'm worth it," he said, and his Appleton oncologist told the CBC said it was "pretty incredible" that he's continued to live in relative good health, five years after the fateful diagnosis. Cuba's Heberprot-P is another medicine which the U.S. hardline has prevented us from receiving, though it is used in 26 other nations. It has saved many diabetes patients from having their feet or toes amputated; there are over 70,000 such amputations in the U.S. annually, meaning over 1,000 in Wisconsin. While both these drugs were cleared for U.S. clinical testing late in the administration of Barack Obama, we were told by MEDICC officials that the Trump administration has blocked continued contacts and travel between U.S. and Cuban doctors, to the detriment of healthcare in both nations.
Finally, despite widespread impressions here that individual travel to Cuba is either risky or illegal, neither are true. Cuba is safer by far than Milwaukee, and the people are remarkably warm and generous. Despite chronic shortages of construction supplies, Cuba's water and electrical systems seemed fully recovered. Individual travel is still possible in most of the dozen categories allowed under U.S. law, even as recently revised.
Normal relations with a neighbor that is both so close and so distant may still be down the road, but see Cuba for yourself, help build a bridge, and I doubt that you will be disappointed.
Photos from Cuba