Hurricane Irma slammed into Cuba, then hovered over the island for a full 24 hours before moving on. Damages are still not calculated, but these pictures more than tell the story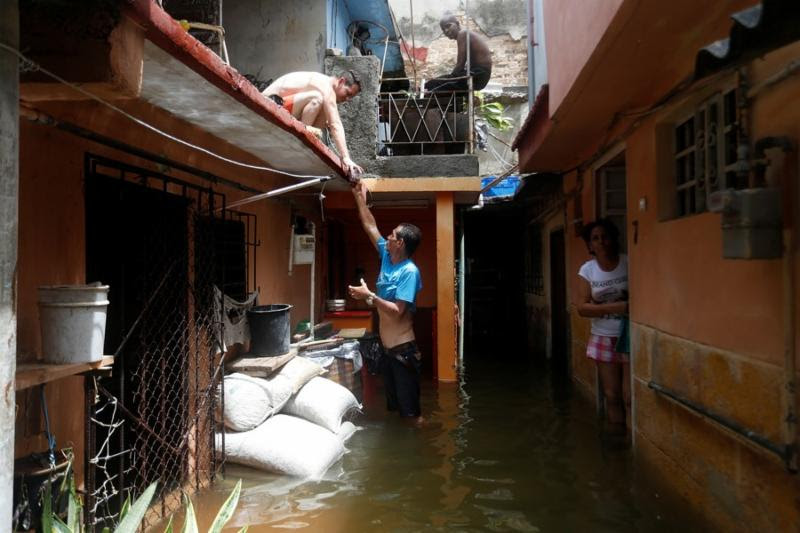 Residents helping each other in a shelter. Credit: Reuters
Storm surge along the Malecon in Havana   Credit: CubaAhora
Cubans are already in recovery mode after this worst-ever national disaster for the country's 11 million people. But while the organization, preparedness and community solidarity are at an all-time high, they need MORE RESOURCES to get the country's services back together…putting the most vulnerable first.
That's why MEDICC is partnering with Global Links and PAHO to get vital supplies and furnishings to health facilities, such as hospitals, neighborhood clinics, maternity homes and senior homes
. For more information on Global Links, please visit their website at 
https://www.globallinks.org/
DONATE NOW. Legally, reliably, with priorities determined by Cuban health institutions.
On behalf of our Cuban partners, and all of us at MEDICC, thank you for your generosity during this difficult time.
Collapsed building in aftermath of Hurricane Irma   Credit: Radiodelsur